For the most up to date listing of available scholarships, please visit SF State Financial Aid.
To Search All Available SF State Scholarships visit Academic Works.  Or visit the SF State Fellowships website.
Financial Assistance
The Kyle Whitham McLeod Scholarship
For San Francisco State University Undergraduates whose primary emphasis is Latin America
Kyle Campbell Whitham McLeod, a 22 year old African-American senior at San Francisco State University, died in 2007 from injuries sustained in a fall.
Kyle's parents, Gearey McLeod and Cynthia Whitham, and sister Miranda McLeod—with the generosity of family, friends, and colleagues—have created a scholarship at SF State in Kyle's honor.
Kyle loved reading, music of all kinds, and history, particularly Latin American history. He made fast and deep friendships, often introducing his friends to classic rock, blues, or reggae music or to books by his favorite authors. He was sensitive to the plight of others, whether friends in need or the homeless he met in the streets of San Francisco.
Kyle often spoke in anger at the continuing rise in California State University fees, aware that he had family able to help him while others struggled to stay in school. In memory of Kyle McLeod, each year a SF State junior in good standing, majoring in Latin American History, whose values reflect concern for the others, is awarded a partial scholarship which the awardee may use to lower his or her fees in the next year.
Each year, we award the Kyle Campbell Whitham McLeod Scholarship in Latin American History to a continuing student with an interest in Latin American History, in memory of Kyle McLeod, a former History major at SF State.
Cynthia Whitham and Gearey McLeod: "Our family launched the Kyle Whitham McLeod Scholarship Fund just a few months after his untimely death. We wanted to transform the very worst moment in our lives into something that Kyle would be proud of. His undergraduate years as a Latin American History major at San Francisco State instilled in Kyle a profound concern for fellow students forced to leave school not because of academic challenges, but because of financial hardships. Even a modest scholarship can forestall having to postpone—or end—their pursuit of a degree. To date, the scholarship has awarded scholarships to over a dozen SFSU students. Their stories are invariably inspiring.
We feel that there is no better way to honor Kyle than to help other young men and women who love history, Latin America, and are sensitive to the struggles of people of color, earn their degree at San Francisco State University."
Scholarships and Awards for both Undergraduate and Graduate Students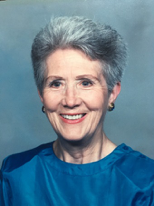 Lily B. Ponce de Leon Scholarship (May 1)
The Lily B. Ponce de Leon Endowed Scholarship in History, in memory of Lily Beatriz Venables Ponce de Leon (1926 – 2019). The scholarship has been generously established by her son, Prof. Charles Ponce de Leon (History, Cal State Long Beach), and her daughter-in-law, Lynn Mahoney, SF State's 14th president.
Lily was raised in Oruro, Bolivia, and in Santiago, Chile. The daughter of a British mining engineer and a Bolivian, she was educated at schools that taught in English and Spanish. In 1953, she married Dr. Carlos Ponce de Leon, a Bolivian dentist. After years of effort, they emigrated to the U.S., where their only child, Charles, was born. As is true for many immigrants, moving to the U.S. required Lily and Carlos to adapt and reinvent themselves. With her husband unable to practice dentistry, Lily was compelled to enter the workforce in the mid-1960's. She worked for more than thirty years as a dental assistant and office manager for a periodontal practice, gradually assuming the role of primary breadwinner. Lily was a wonderful mother who welcomed her daughter-in-law as a daughter and enriched her grandchildren's lives in many ways. Her home became a regular spring break and summer outpost for her family. Lily lived in the Bay Area for more than 50 years. A memorial scholarship in her name at San Francisco State, a university with a proud tradition of educating immigrants and their children, also pays homage to the region she called home.
The scholarship is $1000 and is open to undergraduate History majors who will be juniors or seniors in the fall semester and have at least a 2.75 GPA. There is a short application to fill out, including writing a 500 word essay describing yourself, how the award will help you graduate (financial need is one possible factor, but not the only one), and what your future plans are.
Lauren Brollier is a proud SF State alumna, class of 2010, who majored in History. She is the founder and CEO of Soul Savvy and serves as an inspirational speaker and transformational coach. Lauren works with organizations and individuals, helping them build their dreams, accelerate their results, and create richer, more fulfilling lives.  As a student, Lauren volunteered for History Department projects and activities. Each year she attended the department banquet where scholarships are awarded each spring. Seeing the impact of scholarships on the lives of fellow students planted a seed in her mind about funding a scholarship herself one day, to "pay it forward".
At the beginning of her SFSU experience, Lauren did not see herself as someone who would succeed academically, as she was from a community where higher education was not a given. As her classes progressed, she received strong encouragement from History department faculty, particularly from Professor Eva Sheppard Wolf. Lauren's confidence in herself as a student and lifelong learner was greatly enhanced through her experience at SF State, setting her up for the professional and personal success she enjoys today.
With this scholarship, Lauren hopes to support undergraduate students who contribute to a positive learning environment within the History Department, through service, class participation, collaboration and kindness, or volunteerism. Further, she intends that the scholarship support students who may have a modest GPA (2.25 or better) and may even be struggling in their coursework but who continue to apply themselves. 1-2 awards of $2500 each are available.  Apply here https://sfsu.academicworks.com/opportunities/12367
California Pre-Doctoral Program (Deadline: Contact Prof. Joy Viveros)
The California Pre-Doctoral Program is designed to increase the pool of potential faculty by supporting the doctoral aspirations of CSU students who have experienced economic and educational disadvantages. Announcements and application forms are circulated early each spring. Students are selected by a committee of faculty from the California State University and the University of California. This is a one-time award. Current or former pre-doctoral scholars are not eligible to reapply.
The SF State University Scholarship (Deadline: Early May)
The San Francisco State University Scholarship is available to continuing SF State students on a competitive basis in recognition of academic excellence, community involvement, and financial need. Students must demonstrate financial need as determined by the SF State Office of Student Financial Aid (apply using the 2007-2008 FAFSA application), be a U.S. citizen or permanent resident, and have a minimum undergraduate GPA of 3.0 or graduate GPA of 3.5. The application requires a personal statement. To apply, use the University Scholarship Application Form (doc).
Department of History Financial Aid and Fellowships
The Department of History has a number of fellowships in the range of $1,000 to $3,000 per academic year to enable students to enter and complete the MA program.  Beginning in Fall 2018, students will have to apply for these fellowships via Academic Works, a university application system.  For the Robert Pasker-Laurie Pitman Fellowship and the Shirley Barnett Memoiral Scholarship, the deadline is October 15 for Spring admission and February 15 for Fall admission.  For the continuing student fellowships, the department will inform students of the relevant deadlines.
The Robert Pasker-Laurie Pitman Fellowship for Entering Graduate Students 
Support for one to six incoming students with the strongest academic records and best writing samples. 
The Shirley Barnett Memorial Scholarship
Each year, we award the Shirley Barnett Memorial Scholarship to one or more students returning to school over forty years of age.
The scholarship is awarded in memory of Shirley Barnett, who left college in the middle of her sophomore year to start and raise a family. She returned to finish her B.A. when she was in her sixties, so in her honor, the scholarship's donor wishes to give a hand to older students who are returning to school.
The Jacques Hymans Graduate Fellowship
Support for a current student who is both academically successful and a contributor to the department. 
The History Department Graduate Fellowship
Support for one to six current students who have been academically successful.
The department also provides the Herodotus Fund for Graduate Travel in History to assist graduate students to travel both domestically and internationally for presenting papers and doing research. Students who have had papers accepted at peer-reviewed conferences should contact the department chair about these funds.
Graduate Assistantships
The department has need of qualified graduate students as assistants for lower-division survey classes. Their major duty is to grade exams or papers, with the total time of 35 hours per course per semester. If you are interested, either stop by the Department of History office and ask for an application. If you have further questions, please feel free to contact Professor Crabtree at scrabtree@sfsu.edu
Financial Assistance Links