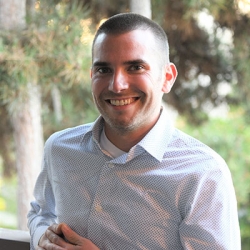 Devin Leigh
Lecturer Faculty
Email: dleigh@sfsu.edu
I am a scholar of the Atlantic World with an emphasis on West Africa, the West Indies, and the British Isles in the eighteenth century. I am particularly interested in such topics as slavery and abolition, colonization, print culture, biography, and the production of history and ethnography. In addition to researching, I teach History part-time at a number of universities in the Bay Area.
EDUCATION
Ph.D. 2021, University of California, Davis
M.A. 2015, Loyola University Chicago
B.A. 2012, DePaul University Chicago
COURSES CURRENTLY TAUGHT
115: World History Since 1500
358: Modern Latin America
SELECTED PUBLICATIONS
"In the Footsteps of Bosman: Archibald Dalzel's Letter from Anomabo, West Africa, and the Cumulative Tradition of Eighteenth-Century Imperial Ethnography," Eighteenth-Century Studies (forthcoming, 2022)
With Clifton E. Sorrell III, "How to Control the History of a Slave Rebellion: A Case Study from the Sources of Blackwall's Revolt in St. Mary's Parish, Jamaica, 1765," The Journal of Caribbean History Vol. 55, No. 1 (2021): 19-56.
"The View from 'White Man's Bay': The Captain John Matthews Papers on Sierra Leone at the Firestone Memorial Library, Princeton University," History in Africa Vol. 48 (2021): 1-14.
"The Jamaican Airs: An Introduction to Unpublished Pieces of Musical Notation from Enslaved People in the Eighteenth-Century Caribbean," Atlantic Studies: Global Currents Vol. 17, No. 4 (2020): 462-484.
"A Disagreeable Text: The Uncovered First Draft of Bryan Edwards's Preface to The History of the British West Indies, c. 1792," New West Indian Guide/Nieuwe West-Indische Gids Vol. 94, Nos. 1-2 (2020): 39-74.
"The Origins of a Source: Edward Long, Coromantee Slave Revolts, and The History of Jamaica," Slavery & Abolition: A Journal of Slave and Post-Slave Studies Vol. 40, No. 2 (2019): 295-320. 
SELECTED AWARDS
Fellow with the Omohundro Institute of Early American History & Culture (2021)
Fellow with the Eccles Centre for American Studies at the British Library (2020)
OTHER LINKS