Welcome to the Department of History
The Department of History at SF State supports the rights of all who come here in search of an education: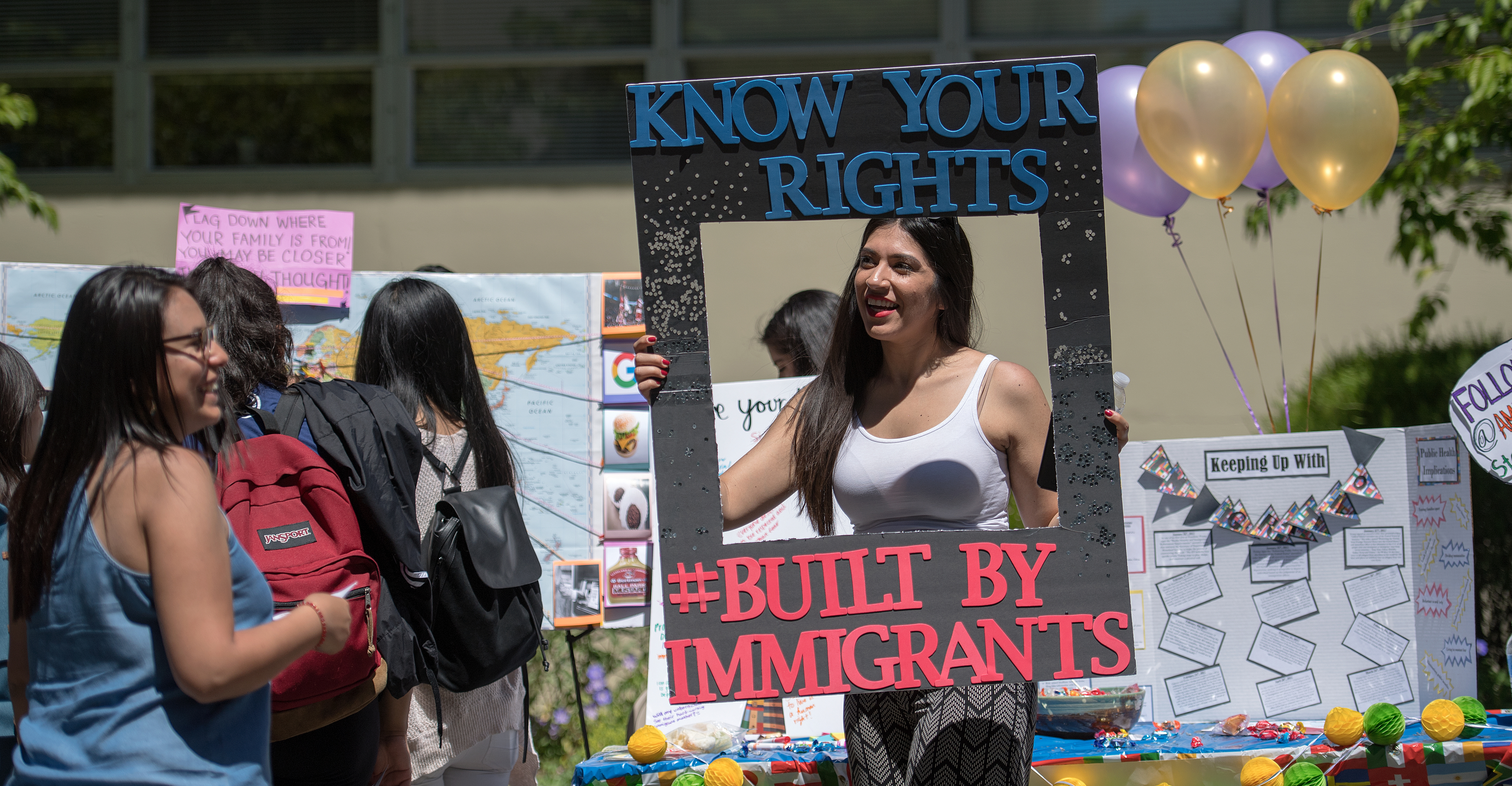 Dreamers and Immigrants.
All genders and sexualities. 
All ages and religions.
All ethnicities and races. 
All disabilities and abilities.
All who strive to achieve. 
All who wish to learn.
We need your perspectives in our classrooms. We, all of us together, are the stuff of which history is made.

Why Study History at San Francisco State University?
With one of the most prolific graduate History programs in the country, SF State sends more master graduates into Ph.D. programs than any other comprehensive university in the country, according to the American Historical Association.
Our department has a number of ways for students to be involved out of the classroom and build a community. Within the school, there is the Ex Post Facto, the annual journal of SF State history students, the History Students Association and Phi Alpha Theta, the national honor society in history. Outside of the school, the department engages in expanding knowledge through research, publication, and working with K-12 public schools, governmental agencies and community organizations to improve history education and public awareness of the past. 
You can explain how your street got its name
You can do more than "Google" when it comes to research.
Once you've written a 20 page research paper you know you can do anything.
Game of Thrones makes a lot more sense.
A: History majors. Q: Who kicks butt in Jeopardy?
In the History Lounge (Science 270) you can find people seriously discussing the Romans, booze, elephants, and a bunch of other stuff we can't put in writing.
You'll learn how to outwit zombies, werewolves, and vampires, as well as witches and business majors. Critical thinking FTW.
You can learn more in a year than many high level politicians learn in a lifetime.
History majors are smart, and smart people are sexy. Ask Sherlock.
We've got classes on pirates, comic books, and baseball. What else could you want?

Get Involved and Build Success

Announcements