Historical Research Certificate
The 12-unit Undergraduate Historical Research (Honors) Certificate provides majors in any discipline with a way to improve their research skills. The Certificate will show up on transcripts as an independent course of study, and as such, is open to anyone earning an undergraduate degree at SF State. This is an excellent way to show employers that you are trained in critical thinking and research skills no matter what your major.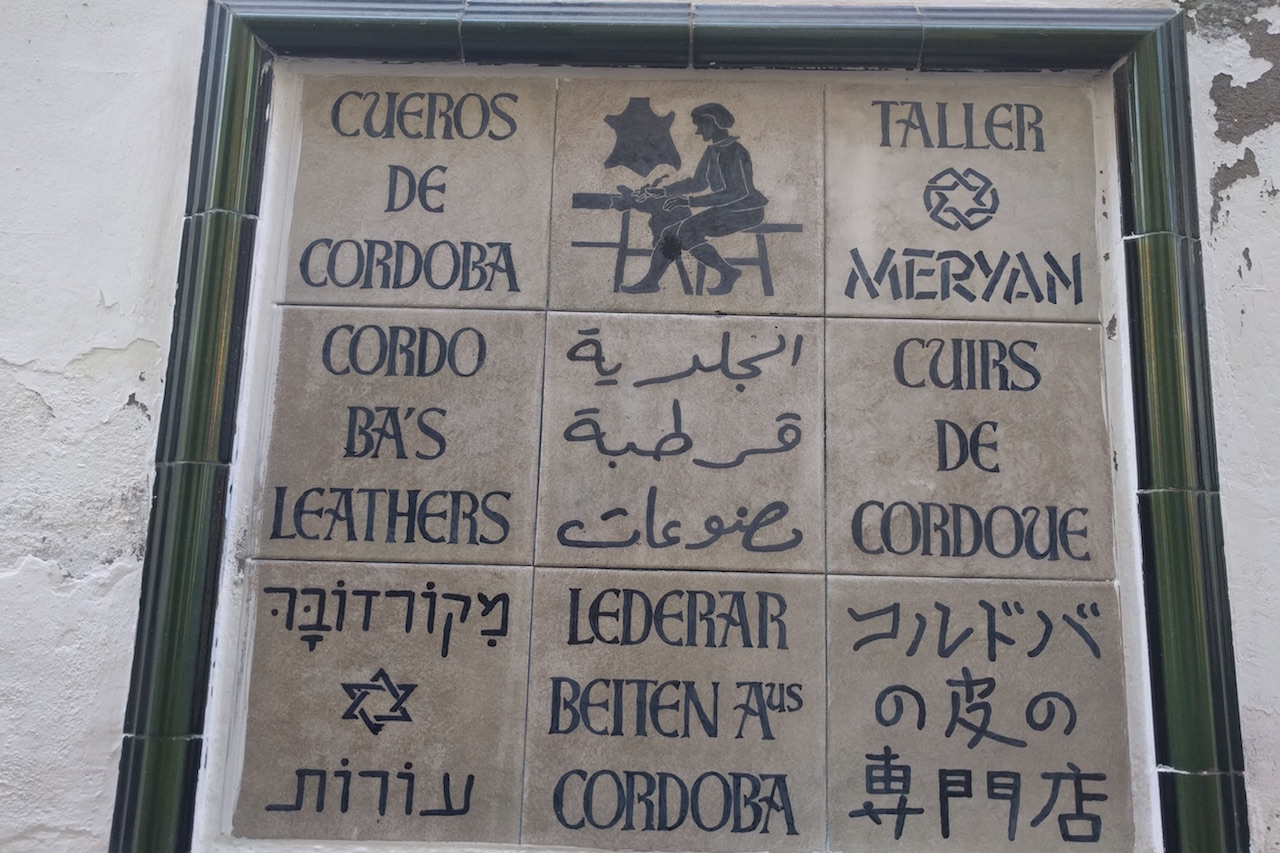 For a student to be eligible for admission to the Certificate in Historical Research (Honors) program, they must meet the following requirements:
Cumulative GPA of 3.25 
Completion of 60 units 
Acceptance of a thesis proposal by faculty member in the History Department.
Required Courses (6 Units)
History 697 Honors Thesis (3 units)
History 696 Seminar (3 units)
NOTE: Successful completion of History 300 GWAR is required before you can take History 600
Elective Courses (6 Upper Division Units)
Six units of upper division courses with a HIST prefix. May include additional History 696 Seminars but not independent study courses (HIST 699) or internships (HIST 698).
Students enrolled in the History B.A. program may count courses from that program towards the completion of the Historical Research (Honors) Certificate. Students enrolled in other majors may double count these courses in their major with the permission of their department.
To complete the certificate, a student must demonstrate mastery of an auxiliary skill through one of the three following options:
Two semester-length courses in college-level language with a grade of B or better
Equivalent proficiency in a foreign language based on successful completion of an examination to be administered  by the Foreign Languages Department
Two semester-length courses in auxiliary skills such as digital history/humanities, oral history, statistics, or others, by advisement
Certificate in History Education 
The 15-unit Graduate Certificate in History Education is a program designed for current and aspiring secondary school teachers who wish to expand and deepen their historical knowledge and skills and to accrue salary steps in their respective salary schedules. In many districts, additional units will also increase your current and future earnings.
Enrolled certificate students will take four history seminars and complete a capstone history curriculum project at the end of their coursework. The majority of their coursework will be in conjunction with the M.A. program in history, which offers a broad range of courses organized around diverse regions, periods and themes. Our engaged and dedicated faculty provide individual attention and mentorship of certificate students and offer abroad range of courses organized around diverse regions, periods and themes.
Certificate students who may decide to continue on to the M.A. program can, if accepted, transfer their coursework (excluding the capstone curriculum project), entering the M.A. program with 12 (out of 30) completed units. 
Deadline Spring 2024 November 1st
Deadline Fall 2024 April 1st
An applicant to the certificate program must fulfill the general University requirements as stated on the Graduate Studies website. In addition to the general requirements, the Department of History has established its own, more specialized requirements, which are described below.
To be considered for admission to the certificate program all applicants must fulfill at least one of the following criteria:
Work as a current or former California social studies teacher at the secondary level
Have a B.A. degree in history
Have a B.A. and have completed four upper-division courses in history (12 semester units; 20 quarter units), including one course in historical methods
Applicants should also have a 3.35 GPA in their final 60 semester units (90 quarter units) of undergraduate or graduate coursework.  Applicants with a GPA between 3.0 and 3.35 may be considered if they show exceptional promise or experience.
Certificate students must take a minimum of 15 units of coursework.  Of these units, 12 must be courses as outlined below and the final 3 units are the capstone curriculum project.
The certificate program can be completed in a single year by taking two courses each semester and completing the curriculum project over the summer, but working teachers may choose to take longer.  For example, taking one course each semester would allow you to finish in two years.  It is also possible to take off a single semester and return to the program without reapplying. The university requires that all graduate students complete their program's requirements within seven years.
Courses are offered after 4 p.m., and the certificate can be completed at your own pace in one to two years.
Coursework
Required of all students (9 units)       

History 700, History as a Field of Knowledge (3 units)
History 696, Proseminar (variable topics) (3 units)
History 870, Curriculum Project (3 units)

Electives (6 units chosen from the following):

History 701, 702, 705, 710, 720, 730, 740, 741, 780, 790, 805, 830, 840, 850 (all 3 units, variable topics courses may be repeated with new topic)
Prerequisites: History 700 or permission of the instructor.
All coursework must be completed before the student can enroll in History 870.
1. Courses common to all certificate students (6 units)
History 700: History as a Field of Knowledge

Certificate students should take this course in the first or second semester of study.  It introduces students to history and historiography as practiced by professional historians as well as the reading and writing skills necessary for historical analysis.

History 696: Proseminar

Certificate students should take one proseminar (enrolls both undergraduate and graduate students); topics vary.  This course requires the completion of a primary-source research paper on a subject related to the topic of the course.
Most seminars are offered after 4 p.m. 
2. Electives (6 units)
Students are required to take 6 additional graduate units (2 courses), generally from courses numbered History 701 to History 850. 
Courses may be repeated for credit provided the topic is not repeated.
3. Curriculum project (3 units)
History 870: Curriculum project

Upon the completion of their coursework, all students will enroll in History 870 in order to complete a capstone project which consists of designing a teaching unit based on prior coursework.  Although the majority of this work will be done independently, students should consult with the relevant faculty during the planning stages of the project and will be supervised and assessed by an assigned faculty member during the term they complete the project.
To apply, you must do so online at Cal State Apply.  The following materials will be required for your application.
Application fee (currently at $55, fee waivers are available).
An unofficial copy of all transcripts.

The online system will prompt you to upload unofficial copies of transcripts from all the undergraduate and graduate institutions you have attended (If admitted and matriculated, you will be asked to furnish official transcripts).
This includes SF State transcripts if you have previously taken classes at the university.

One letter of recommendation.

Letters should come from educators — either a professor with whom you have studied on the undergraduate or graduate level or a colleague or supervisor (department chair, principal).  There is no set form for these letters, but the letter should include information about your abilities (reasoning and analytical ability, writing and research skills, teaching aptitude) and likelihood of success (motivation, maturity) in a graduate program.
You may submit up to three letters if you wish.

Personal statement

Your personal statement (maximum of 1000 words) should tell us why you are interested in in the graduate certificate in history education, your background in education and in history, and your goals for the program.
Tips for navigating the online system:
There are four sections in the online application, but you can opt out of the following:
In Academic History section, opt out of transcript entry and GPA entry.
In Supporting Materials section, opt out of all supporting materials.  For Statement of Purpose section, write "Uploaded to Program Materials Section."
In Program Materials section, click on Documents tab to upload unofficial transcripts, statement of purpose, and any other documents. Click on Questions tab to answer questions.
In Recommendations section, enter the name(s) and e-mail address(es) of your recommender(s). They will then receive an email prompt from the online system to upload their letter of recommendation.  Applicants should send requests for letters before they have submitted the application to allow recommenders enough time to submit their letters (due one week after the applicant deadline).
Please also see the admissions information on the Graduate Studies webpage for additional tips. Staff in Graduate Studies can also help you with any technical issues you might encounter with the WebAdmit system.
Information on the university fee schedule and financial aid can be found on the SF State website.
Registering
Expressing your intent to register: If you decide to attend San Francisco State once you are admitted you need to inform the university and the department of your intent to register. Within two weeks of receiving your letter of admission to the university, you must notify the university of your intent to register by going to SF State Global Login and following the instructions.
Register for Class: log on to MySFSU and click on Registration Time for your 24 hour priority registration.
Further Questions?
Contact Professor Sarah Curtis by email at scurtis@sfsu.edu.