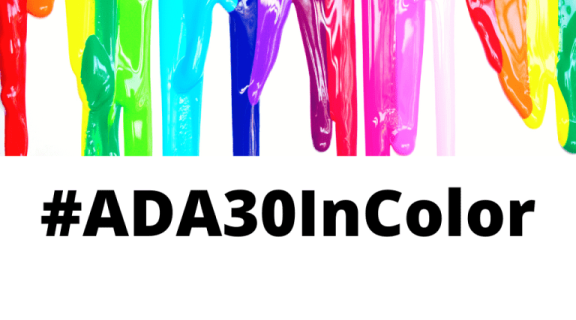 30th Anniversary of ADA: #ADA30InColor
Sunday, July 26
Event Time
04:00 p.m. - 07:15 p.m. PT
Overview
To mark the 30th anniversary of the Americans with Disabilities Act (ADA), the Disability Visibility Project is publishing an online collection of essays by Disabled People of Color titled #ADA30InColor, an important look at what the law has and hasn't done for this often overlooked group. 
On Sunday, July 26th at 4pm PT / 7pm ET, to go along with this publication, there will be a panel consisting of #ADA30InColor contributors which will discuss the future of disability and the remaining work to be done post-ADA.
The panel is being co-organized by the San Francisco Public Library and the Paul K. Longmore Institute on Disability.
Registration and more info coming soon!