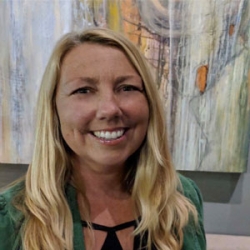 Jessica Elkind
Associate Professor
Graduate Coordinator
Phone: (415) 405-0361
Email: jelkind@sfsu.edu
Location: Humanities Building Room 255
Office Hours:
Tue:
12:30 p.m. - 1:30 p.m.
Thu:
12:30 p.m. - 1:30 p.m.
&a.m.p; by appointment
My research and teaching primarily deal with the history of the United States in the world. I am also very interested in the history of Southeast Asia, including, but not limited to, European and American involvement in the region. I approach the study of U.S. foreign relations broadly, and my work and courses integrate cultural, political, and social histories into more traditional explorations of high-level diplomacy. I am particularly interested in the role of non-state actors in advancing and carrying out American policies overseas. Although my own research has been focused on the twentieth century, and especially the post-1945 era, I enjoy teaching on earlier periods, as well. 
My book, Aid Under Fire: Nation Building and the Vietnam War, examines American nation-building programs in South Vietnam between 1955 and 1965—the decade before the United States committed ground troops to Vietnam. The book focuses on civilian aid workers, who implemented economic aid and technical assistance projects in public and police administration, agricultural development, education and public health in Vietnam. The book explores the relationships between American aid workers and local people (in both Vietnamese and ethnic minority communities), and it explains how and why nation-building endeavors failed on the ground. I argue that the shortcomings of American nation building resulted in military intervention and the escalation of the war in Vietnam.
I am currently working on a study of U.S. policy toward Cambodia during the 1970s. By considering how the United States responded to the Lon Nol and Khmer Rouge regimes (as well as their supporters and detractors), I hope to illuminate some of the connections and tensions between foreign relations and the promotion of human rights. I also plan to begin research for a broader study on the influence of religious beliefs and institutions on American foreign relations. 
Education
Ph.D. University of California, Los Angeles, 2005
B.A. with honors, Brown University, 1998
Courses Recently Taught
Undergraduate:
U.S. Foreign Relations Before 1913
U.S. Foreign Relations Since 1913
Southeast Asian History
The United States and the Cold War
The U.S., Vietnam, and the War
Graduate:
American Empire
The United States and the Cold War
Readings in Southeast Asian History
Research Interests
U.S. involvement in Vietnam and Southeast Asia
Nation building and foreign aid
Human rights and U.S. foreign relations
Religion and U.S. foreign relations
American empire
Selected Publications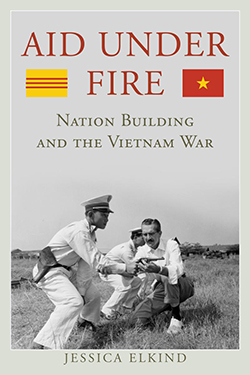 Selected Awards
SF State Development of Research and Creativity Grant
SF State Presidential Award for Professional Development
UCLA Chancellors Dissertation Fellowship