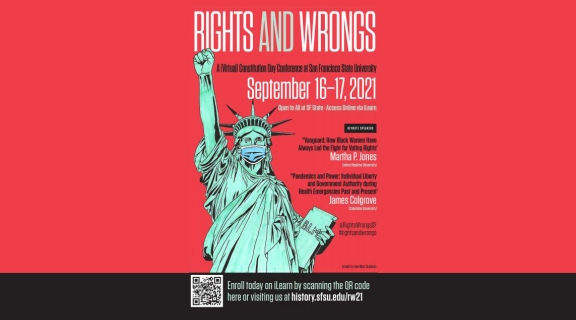 Constitution Day 2021
Thursday, September 16
Event Time
08:00 a.m. - 08:00 p.m.
Overview
San Francisco State University has a proud tradition of sponsoring Constitution and Citizenship Day conferences that have featured the participation of a large number of students, faculty and community members. The conference provides multiple opportunities to reflect critically on the past, present and future of constitutional rights, freedoms, citizenship, democracy, equality and justice. This year's virtual conference will feature nine sessions. The presentations will be prerecorded and made available to the SF State community on and after 16 September. For access to the recordings and participation in the all-campus survey, which will be conducted from September 1 to September 10 and discussed in Session 5, please use the iLearn collaborative site "Rights Wrongs 21."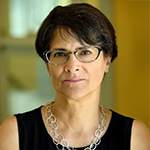 Session 1: Keynote Presentation by Martha P. Jones on Voting Rights
Presentation Title: "Vanguard: How Black Women Have Always Led the Fight for Voting Rights"
Biography: The Society of Black Alumni Presidential Professor of History at Johns Hopkins University, she earned a Ph.D. in history from Columbia University and a J.D. from the City University of New York. Jones is the author of Vanguard: How Black Women Broke Barriers,Won the Vote, and Insisted on Equality for All (2020). Her 2018 book, Birthright Citizens: A History of Race and Rights in Antebellum America, won awards from the Organization of American Historians, American Historical Association, and American Society for Legal History. Jones also is the author of All Bound Up Together: The Woman Question in African American Public Culture 1830-1900 (2007) and coeditor of Toward an Intellectual History of Black Women (2015). She has served as co-president of the Berkshire Conference of Women Historians and currently serves on the boards of the Society of American Historians, Johns Hopkins University Press, Journal of African American History, and Slavery & Abolition.
Moderator: Marc Stein, SF State History Department
Discussants: Sherry J. Katz (SF State History Department); Kym Morrison (SF State History Department); Felicia A. Viator (SF State History Department)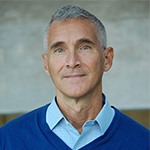 Session 2: Keynote Presentation by James Colgrove on Epidemics and Civil Liberties
Presentation Title: "Pandemics and Power: Individual Liberty and Government Authority during Health Emergencies Past and Present."
Biography: A Professor of Sociomedical Sciences at the Columbia University Mailman School of Public Health and Dean of the Postbaccalaureate Premedical Program at the Columbia School of General Studies, he earned an M.A. in Teaching English as a Second Language from San Francisco State University and a Masters of Public Health and Ph.D. in Sociomedical Sciences from Columbia. His books include Epidemic City: The Politics of Public Health in New York (2011), Searching Eyes: Privacy, the State, and Disease Surveillance in America (2007), and State of Immunity: The Politics of Vaccination in Twentieth-Century America (2006). His articles have been published in the New England Journal of Medicine, American Journal of Public Health, Science, Health Affairs, Bulletin of the History of Medicine, and the Journal of Law, Medicine and Ethics.
Moderator: Marc Stein, SF State History Department
Discussants: Colleen Conmy Hoff (SF State Center for Research and Education on Gender and Sexuality); Cathy Kudlick (SF State History Department and Longmore Institute on Disability); Jesus Ramirez-Valles (SF State Health Equity Institute)
Session 3: Legal Research at SF State: Resources for the Citizen, Lawyer, and Scholar
Presenter: Mira Foster, J. Paul Leonard Library, SF State
Session 4: Law Programs at SF State
Moderator: Marc Stein (History Department, SF State)
Carlos Montemayor (Philosophy and Law, SF State)
Eduardo Cerpa (Paralegal Studies, SF State)
Jeff Snipes (Criminal Justice Studies, SF State)
Nicholas Conway (Pre-Law Certificate and Applying to Law School, SF State)
Session 5: Constitutional and Governance Reform
Moderator: Marc Stein (History Department, SF State)
Panelists: Aaron Belkin (Michael Palm Center, SF State); Teresa Carrillo (Latina/Latino Studies, SF State); TBA
This session will analyze the results of an all-campus survey featuring twenty questions on proposals to amend the U.S. Constitution, admit new states, pass a new voting rights act, abolish the Senate filibuster, and address other topics related to constitutional law and U.S. governance. The survey, which will be available 1-10 September, can be found at https://ilearn.sfsu.edu/collab/course/view.php?id=2032.
Session 6: The Afterlife of Roe v. Wade
Moderator: Marc Stein (History Department, SF State)
Presenter: Mary Ziegler (Stearns Weaver Miller Professor of Law, Florida State University)
Panelists: Kasturi Ray (SF State Women and Gender Studies); Julietta Hua (SF State Women and Gender Studies)
Session 7: Cruel and Unusual Punishment: Sexual Violence in the History of U.S. Prisons
Moderator: Lisa Arellano (Mills College)
Presenter: Marc Stein (History Department, SF State)
Panelists: Catherine Jacquet (Louisiana State University); Robert Chase (Stony Brook University)
Session 8: San Francisco Communists and Civil Liberties:  The Supreme Court's Schneiderman (1942), Yates (1957), and Brown (1965) Decisions
Moderator: Marc Stein (History Department, SF State)
Presenter: Robert W. Cherny (SF State History Department, Emeritus)
Panelists: Amanda Frost (American University; Karen Sawislak (University of California, Berkeley); TBA
Session 9: SF State M.A. Research on Rights and Wrongs
Moderator: Marc Stein (History Department, SF State)
Leith Javadi Ghuloum (Arab and Muslim Ethnicities and Diasporas Studies), "'There Is Always an Option for Independent Study': Curriculum, Empire, and Classroom Advocacy"
Gina James (Ethnic Studies), "How Do Responses to Sexual Violence and Victimization against Black Women Reinforce and Contribute to the Erasure of Black Women's Pain?"
Andrew Johnson (History), "The Right to Serve: Business Rights in the Gay Bar Cases of Pre-Stonewall California, New Jersey, and New York"
Max McClure (History), "Independent Living Centers and the Disability Rights Movement"
Alyscia Richards (Political Science), "The Politics of Place and Space: Urban Power and the Struggle for Racial and Spatial Justice in American Cities"
The conference sponsors are the College of Liberal and Creative Arts, the History Department, and Jamie and Phyllis Pasker Chair in U.S. History.
The Rights and Wrongs conference welcomes persons with disabilities and will provide reasonable accommodations upon request. SFSU students, faculty, and staff with disabilities who need reasonable accommodations are encouraged to contact the Disability Programs and Resource Center (DPRC), which is available to facilitate the reasonable accommodations process. The DPRC is located in the Student Service Building and can be reached by telephone (voice/415-338-2472, video phone/415-335-7210) or by email (dprc@sfsu.edu). Others who need reasonable accommodations for this event can contact Marc Stein at marcs@sfsu.edu as soon as possible so the request can be reviewed.