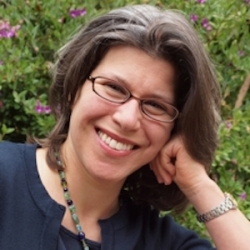 Eva Sheppard Wolf
Professor
Phone: (415) 338-7544
Email: shepwolf@sfsu.edu
Location: Humanities Building Room 251
After publishing two books concerning slavery, manumission, and race in Virginia, I am shifting my focus northward to Americans' ideas about free labor in the 18th and 19th centuries. My interest remains in the intersection between thought and action—in this case between ideas about labor and the increasing prevalence of wage labor (as opposed to bound labor such as slavery, servitude, and apprenticeship) in the northern region of the United States. Why, when labor had in the 1600s been seen as appropriate only for the lowly‐‐something difficult, filthy, and best avoided—did it come by the 1800s to be seen as something good, manly, and noble? I'm convinced that the answer has to do with both race and gender and that it helps explain why Americans today think working hard is such a good thing.
As a teacher, I also think that hard work is good, but I believe in weekends and breaks! I am passionately committed to helping students improve their writing and their critical thinking skills in all my classes. I am grateful to be able to work with the interesting and diverse group of students at SF State, where I have been teaching since 2002.
Education
Ph.D. Harvard University, 2000
B.A. UC Berkeley, 1992
Courses Recently Taught
Undergraduate:
120: U.S. to 1877
300: Seminar in Historical Analysis
422: The American Revolution
464: Race and Ethnic Relations
473: Unfree Labor in Early America
696: Proseminar, North versus South in the United States before the Civil War
Graduate:
700: History as a Field of Knowledge
780: Transition to Capitalism in the U.S. (reading seminar)
780: Ideology of the American Revolution (research seminar)
Research Interests
Free-Labor Thought and Capitalism in the Early National U.S.
Manumission and Free Blacks in Virginia
Slavery
American Revolution
Selected Publications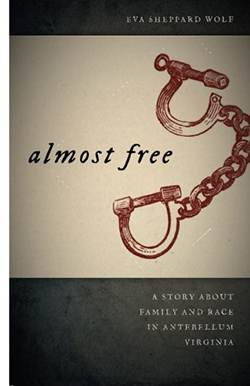 Books:
Book Chapters:
"Early Free-Labor Thought and the Contest over Slavery in the Early Republic," in Matthew Mason and John Craig Hammond, eds., Contesting Slavery: The Politics of Freedom and Bondage in the New American Nation. University of Virginia Press, 2011.
"Natural Politics: Thomas Jefferson, Elections, and the People," in John B. Boles and Randal L. Hall, eds., Seeing Jefferson Anew: In His Time and Ours. University of Virginia Press, 2010.
Selected Professional Service
J. Franklin Jameson Fellowship Committee, American Historical Association, 2010-2012.
Editorial Board Memeber, Journal of Southern History, 2017-2019
Selected Community Service
Phi Beta Kappa SF State chapter Secretary, 2013-present.
Seminar Leader for Teaching American History grant seminars, various times 2006-2012.
Television and Radio Appearances
Genealogy Roadshow, PBS, Episode 3, Oct. 7,  2013. See the bit on Benjamin Franklin at http://genealogyroadshow.org/episodes/san-francisco.

Finding Your Roots, with Henry Louis Gates, Jr., PBS May 13, 2012. See starting at 34:24 at http://www.pbs.org/wnet/finding-your-roots/video/john-legend-and-wanda-s...

Who Do You Think You Are? with Blair Underwood, NBC, Feb. 24, 2012.

"Here and Now," WBUR, "Decades Before The Civil War, Virginia's Legislature Voted On Whether To End Slavery," aired June 24, 2019.
Website(s):