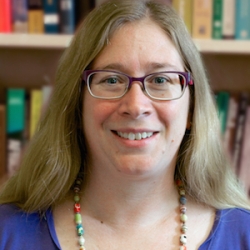 Phone: (415) 338-1243
Email: lalisy@sfsu.edu
Location: Humanities Building Room 214
Office Hours:
Mon:
2:00 p.m. - 4:00 p.m.
via navigator
Tue:
11:00 a.m. - 12:00 p.m.
in person HUM214
Wed:
2:00 p.m. - 4:00 p.m.
for HIST112 students
Fri:
2:00 p.m. - 4:00 p.m., 12:00 p.m. - 4:00 p.m.
via navigator, for HIST112 students
I am a cultural and intellectual historian of early modern Europe and its relationship with the wider world. My research focuses on central and eastern Europe, but my writing and teaching more generally look at transcultural trends across Europe and beyond. My first book, Islam, Christianity, and the Making of Czech Identity, 1453 – 1683, examines the construction of Czech identity from the Fall of Constantinople to the final siege of Vienna through discourse about the Turk. It utilizes written and material texts and draws on postcolonial theory to describe the hybrid nature of identity on the peripheries of Europe in this period. I am currently writing A Short History of Early Modern Europe for the University of Toronto Press, which tells the history of early modern Europe as one of global interactions. I am also beginning research on the construction of artificial fishponds in the sixteenth century in southern Bohemia for a book about aquaculture, the growth of capitalism and issues of environmental sustainability in this period. My teaching interests encompass a variety of topics, from courses on early modern Europe and the world to global history courses on love and sexuality. 
Education
Ph.D., Harvard University, 2005
M.A., Harvard University, 2001
M.A., Johns Hopkins University, 1998
B.A., Johns Hopkins University, 1998
Courses Recently Taught
Undergraduate:
Hist 101 Zombies, History, and Critical Thinking
Hist 300 Seminar in Historical Analysis
Hist 313 Comparative History of Love and Sexuality
Hist 315 History of Science From the Scientific Revolution
Hist 336 The Reformation
Hist 338 Europe and the Wider World, 1348 – 1768 
Hist 640 Witchcraft and the Occult in the Early Modern World
Graduate:
Hist 730 Golden Ages and New Worlds, 1300-1800
Hist 785 College Teaching of History
Hist 850 Toward a Global History of Sexuality
Research Interests
Reformation and Religious History
East-Central Europe and the Ottoman Empire
Early Modern Europe and the Wider World
Gender and Sexuality
Environmental History
History of Science
Selected Publications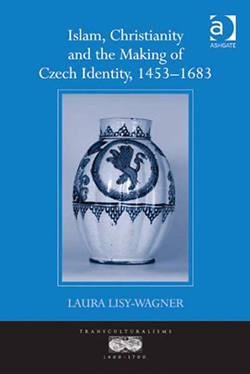 Books:
Articles:
"Intolerance and Tolerance," co-written with Graeme Murdock, Brill Companion to the Reformation in Central Europe, ed. by Howard Louthan and Graeme Murdock. Leiden: Brill, 2016.

"Jan Hasištejnský z Lobkovic: A Fifteenth-Century Czech Traveler to the Mediterranean World," Review of Middle East Studies 46: 1 (Summer 2012), 72 – 78. 
Selected Awards
Fulbright Grant, J. William Fulbright Commission, 2001 – 2002 
The Andrew W. Mellon Fellowship in Humanistic Studies, 1998 – 1999 
Phi Beta Kappa, inducted 1998
Professional Service
Steering Committee, Society for Austrian and Habsburg History, 2012 – 
Community Service
I offer classes in Reformation and Church history for church groups and general history classes for Montessori preschool and public schools in the Mount Diablo Unified School District. 
Other Links