New release from Professor Emeritus Bill Issel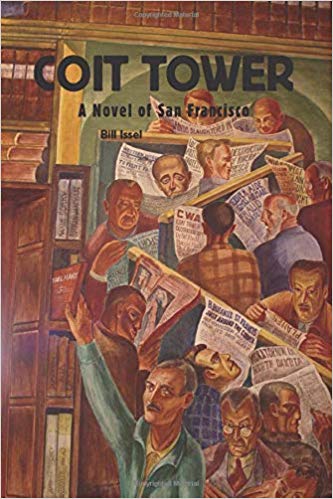 Coit Tower, a Novel of San Francisco is now available.
San Francisco, 1942.  Four months after Pearl Harbor. No one knows if the Japanese will invade California and occupy San Francisco. Harlan Winthrop, a high society banker who heads the city's war bonds campaign is stabbed to death. The pro-Axis greeting "RoBerTo" is painted on the wall next to the body in Coit Tower. Is this killing part of a plot to weaken morale by creating even more anxiety among San Franciscans? 
Police Chief Gerald O'Reilly keeps the murder from the press and the public. He's afraid the dramatic circumstances of the crime could aggravate the deep divisions in the city. Residents are tense and split into factions.  Many feel torn between their American patriotism and their Irish, Italian, German, and Japanese ancestral ties. 
Former Police Commissioner Tony Bosco is pressed into service. Bosco works behind the scenes to find the killer aided by detective Dennis Sullivan and Ruthie Fuller, Chief O'Reilly's special assistant. They work to identify and arrest the killer in a city changing before their eyes. Tens of thousands of war workers, sailors, and soldiers flood into San Francisco; the Army removes the city's Japanese Americans from their homes and businesses; white racism and sexism are challenged by racial justice activists and feminists; the powerful Catholic Church is challenged by the radical Communist Party; the war tests old friendships and political alliances as never before.