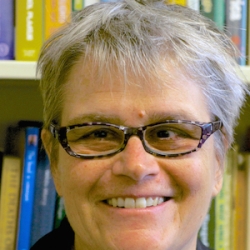 Catherine Kudlick
Emeritus Professor
Phone: (415) 405-3528
Email: kudlick@sfsu.edu
Location: Humanities Building Room 136
Affiliated Professor, Université Paris VII (Diderot), Laboratoire ICT
I've been fully formed and nurtured in California public schools and universities, all in northern California. Fortunately, my scholarly career made it possible for me to give back, first for more than two decades as a history professor at University of California, Davis, and since 2012 as a member of the SF State faculty.  
Education
Ph.D. History, University of California, Berkeley, 1988
M.A. History, University of California, Berkeley, 1983
B.A. History, University of California, Santa Cruz, 1980
Courses Recently Taught
Undergraduate:
Epidemics and Society in Europe, 1500-1900
Disability and Culture in Modern America
Introduction to Oral and Public History
Graduate:
History of Bodies, Bodies of History
Research Interests
I'm fascinated by the places where bodies, disability, medicine and gender come together. My current research focuses on smallpox in 18th and 19th century France to understand how disability became part of ordinary rather than extraordinary experiences.  
Selected Publications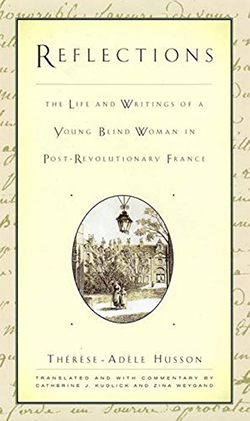 Books:
"The Social History of Medicine and Disability History" Oxford Handbook of Disability History ed (with Michael Rembis and Kim Nielsen), Oxford University Press (2018)

Editor, Paul K. Longmore, Telethons: Spectacle, Disability, and the Business of Charity, Oxford University Press, 2016
Cholera in Postrevolutionary Paris: A Cultural History
"Access as Activism: Bringing the Museum to the People" (co-authored with Edward M. Luby) for Robert Janes and Richard Sandel eds., Museums and Activism Routledge, forthcoming 2019. 
Articles:
"Disability History: Why We Need Another Other" American Historical Review
"Disability History and History of Medicine: Rival Siblings or Conjoined Twins?" forum, Bulletin of the History of Medicine
"The Blind Man's Harley: White Canes and Gender in America" Signs (listed as one of the top 100 essays in Best American Essays 2005, Lauren Slater ed., 2006
"Smallpox, Disability and Survival: Rewriting Paradigms from a New Epidemic Script" in Susan Burch and Michael Rembis, eds., New Directions in Disability History
Selected Awards
Neda Nobari "Spotlight on Change-Makers" Acknowledgement 2017
ABC-7 Television "Profile in Excellence" Award 2014.
American Council of Learned Societies (ACLS) 
Columbia University Mailman School of Public Health, Short-Term Visiting Professor, September 2008
College Board, Top Five Best Practices Course in European History
College of Liberal and Creative Arts, San Francisco State University, Faculty Excellence in Professional Growth (Research and Scholarship) Award, 2018 
Professional Service
Past-President, Disability History Association
Past Board Member, Society for Disability Studies
Past Board Member, Western Society for French History
Public Contributions
Exhibit: "Patient No More: People with Disabilities Securing Civil Rights" (Ed Roberts Campus, Berkeley CA July 2015-January 2016; San Francisco Main PublicLibrary, June-September 2017

"In My Mother's Eyes, and Mine," Reprinted in Peter Catapano and Rosemarie Garland-Thompson eds, All of Us, 2019.
Other Links