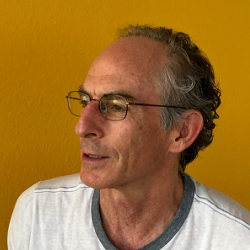 Returning by Popular Demand Spring 2024
Phone: (415) 405-0399
Email: postel@sfsu.edu
Location: Humanities Building Room 439
Office Hours:
Tue:
11:00 a.m. - 12:00 p.m.
and by appointment
Thu:
11:00 a.m. - 12:00 p.m.
and by appointment
I study United States history with a focus on the connections between political ideas and society. My recent book, Equality: An American Dilemma, 1866-1896 (2019), is about the powerful social movements unleashed by African Americans, farmers, workers, and women after the Civil War. My previous book, The Populist Vision (2007), is a history of the Populist movement of the 1890s, a farmer-labor revolt against corporate power that reshaped American politics. I have also written about conservative and right-wing nationalist movements in recent U.S. history. I am presently working on a book about the African American experience in the World War II era.
Education
Ph.D. UC-Berkeley, 2002
B.A. UC-Berkeley, 1995
Laney College, 1992
Research Interests
Politics and Social Movements
Populism
Reconstruction
African American Experience
Racial, Gender, & Class Equality
Conservatism
Selected Awards
H. Wayne Morgan Book Prize, Honorable Mention, Society for Historians of the Gilded Age and Progressive Era, 2021
Society of American Historians, elected 2018
Stanford Humanities Center Fellow, 2016-2017
Fulbright-Dow Distinguished Research Chair, Roosevelt Study Center, Netherlands, fall 2012
Ghaemian Scholar-in-Residence, Center for American Studies, University of Heidelberg, 2011-12
Bancroft Prize, Trustees of Columbia University, 2008
Frederick Jackson Turner Award, Organization of American Historians, 20008
Roland Marchand Award for Service to K-12 Education, History Project, UC-Davis, 2007
Selected Publications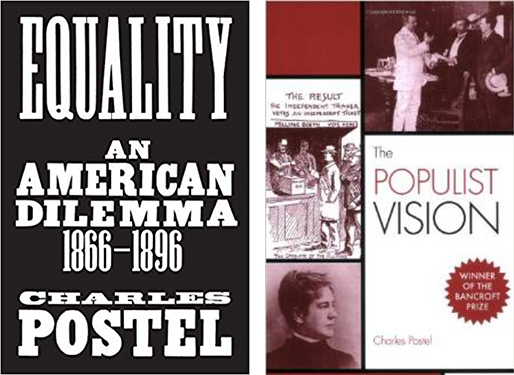 Books:
Book Chapters:
"TR, Wilson, and the Origins of the Progressive Tradition," in Progressivism in America: Past, Present and Future, David B. Woolner and John M. Thompson, eds. (Oxford University Press, 2015)
"The American Populist and Anti-Populist Legacy," in Transformations of Populism in Europe and the Americas: History and Recent Tendencies, John Abromeit, et al, eds. (Bloomsbury Academic, London, 2015)
"The Tea Party in Historical Perspective: A Conservative Response to a Crisis of Political Economy," in Steep: The Precipitous Rise of the Tea Party, Lawrence Rosenthal and Christine Trost, eds. (University of California Press, 2012)
Articles:
Commentary:
"'Populism' and the Significance of Left and Right," Jacobin, November 25, 2019

https://jacobinmag.com/2019/11/populism-and-the-significance-of-left-and-right

"The Future of Work: The Coming Political Storms," for a special project from the Center for Advanced Study in Behavioral Sciences at Stanford, Pacific-Standard Magazine, Oct 2015
"Why Conservatives Spin Fairytales about the Gold Standard," Reuters, Sept 17, 2013
"Populists, Plutocrats and the GOP Sales Tax," Reuters, Feb 14, 2013
"The End of White Affirmative Action," Reuters, Nov 16, 2012
"Why Voter ID Laws are Like a Poll Tax," Politico, Aug 7, 2012
"Occupy: A Populist Response to the Crisis of Inequality," Mittelweg 36, May 2012, in Eurozine, July 2012
Courses Recently Taught
Undergraduate:
121: The U.S. 1877-present
300: Historical Analysis (GWAR)
424: Civil War and Reconstruction
426: Gilded Age and Progressive Era
427: U.S. in Depression and War
428: U.S. History since 1945
481: U.S. Thought & Culture
696: The Conservative Movement
Graduate:
705 Approaches to Political History
790: Readings in Reconstruction, Gilded Age & Progressive Era History
790: Readings in 20th Century U.S. History
790: Researching the Politics of Protest