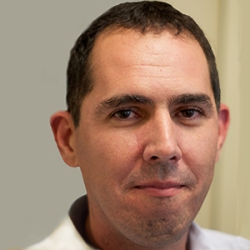 Jarbel Rodriguez
Professor
Phone: (415) 338-1560
Email: jarbel@sfsu.edu
Location: Humanities Building Room 265
Office Hours:
Mon:
2:00 p.m. - 4:00 p.m.
&a.m.p; by appointment
I am historian of Medieval Europe, specializing on Muslim/Christian relations in the Crown of Aragon,but my interests extend well beyond this field. I have published articles on religious conversion and diplomacy; contributed to a book on medieval knighthood; and written one book on captivity and co-written a world history textbook focused on how societies interact and influence one another. I have taught classes on a wide range of topics that include the Crusades, the Black Death, Crime and Punishment, Persecution and Magic and the Supernatural. I also have a long-running interest in Medievalism, particularly in modern popular music and have a growing fascination with historical soundscapes. Currently, I am in the process of examining the interfaith soundscape in Medieval Aragon and exploring how religious beliefs helped to shape the aural qualities of cities in the Crown of Aragon.
Education
B.A. – University of Miami (FL), 1990-1994
M.A. – University of Miami (FL), 1994-1996
M.A. – Princeton University, 1996-1998
Ph.D. – Princeton University, 1998-2001
Courses Recently Taught
Undergraduate:
Western Civilization to 1500
Seminar in Historical Analysis
The Early Middle Ages
The High Middle Ages
The Renaissance
Medieval Popular Beliefs
Magic and the Supernatural in Medieval Europe
Intolerance and Persecution in Medieval Europe
The Crusades
The Black Death
Graduate:           
History as a Field of Knowledge
The Crusades
The Black Death
Crime and Punishment in Medieval and Renaissance Europe
Interfaith Spain
Imagining the Middle Ages
Historical Soundscapes
Research Interests
Interfaith Relations in Medieval Spain
Captivity
Medievalism
Interfaith Soundscapes
Selected Publications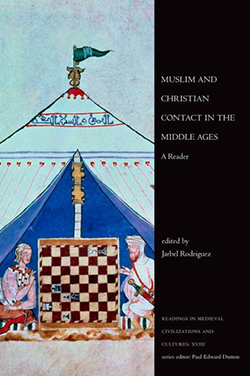 Books:
Articles:
"Financing a Captive's Ransom in Late Medieval Spain" in Medieval Encounters 9 (2003) 162-179
"Conversion Anxieties in the Crown of Aragon in the Later Middle Ages" in Al-Masāq: Islam and the Medieval Mediterranean 22 (2010) 315-324
"Captivity and Diplomacy in the Late Medieval Crown of Aragon," in Center and Periphery: Studies on Power in the Medieval World in Honor of William Chester Jordan, ed. Katherine L. Jansen et al. (Brill, 2013)
Selected Awards
NEH Summer Seminar, Barcelona, Spain
SF State Sabbatical Leave
SF State Presidential Award for Professional Development
Princeton University Center for Human Values Fellow
Whiting Fellowship in the Humanities
Fulbright Fellowship in Spain
Spanish Ministry of Culture Research Grant
Website(s):