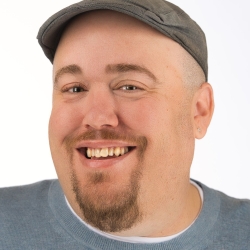 Kyle Livie
Lecturer Faculty
Email: klivie@sfsu.edu
Location: Humanities Building Room 345
Office Hours:
Thu:
11:00 a.m. - 1:00 p.m.
&a.m.p; by appointment
Over the last 15 years, I have worked with high school and college students in classes ranging from introductory courses in United States history and composition to advanced research methods at a variety of institutions including UCLA, UC Berkeley, California State University and San Francisco State University. My research looks at community development and cultural formation in American metropolitan spaces in the early twentieth century, with special interest paid to the development of collective identity and economic production in California towns and cities before World War II. My most recent work has also engaged in public history and the digital humanities, helping to guide projects aimed at bringing complex historical data to a broader audience through new media and mapping technology. 
Education
Ph.D., UCLA, 2007
M.A., San Francisco State University, 2001
B.A., UC Berkeley, 1999
Courses Recently Taught
Undergraduate:
History of the U.S. since Reconstruction, 
Seminar in Historical Analysis, 
Proseminar: Community and Memory in 20th Century California
Research Interests
History of California
American Urban History
American Cultural History
Public History
Digital Humanities